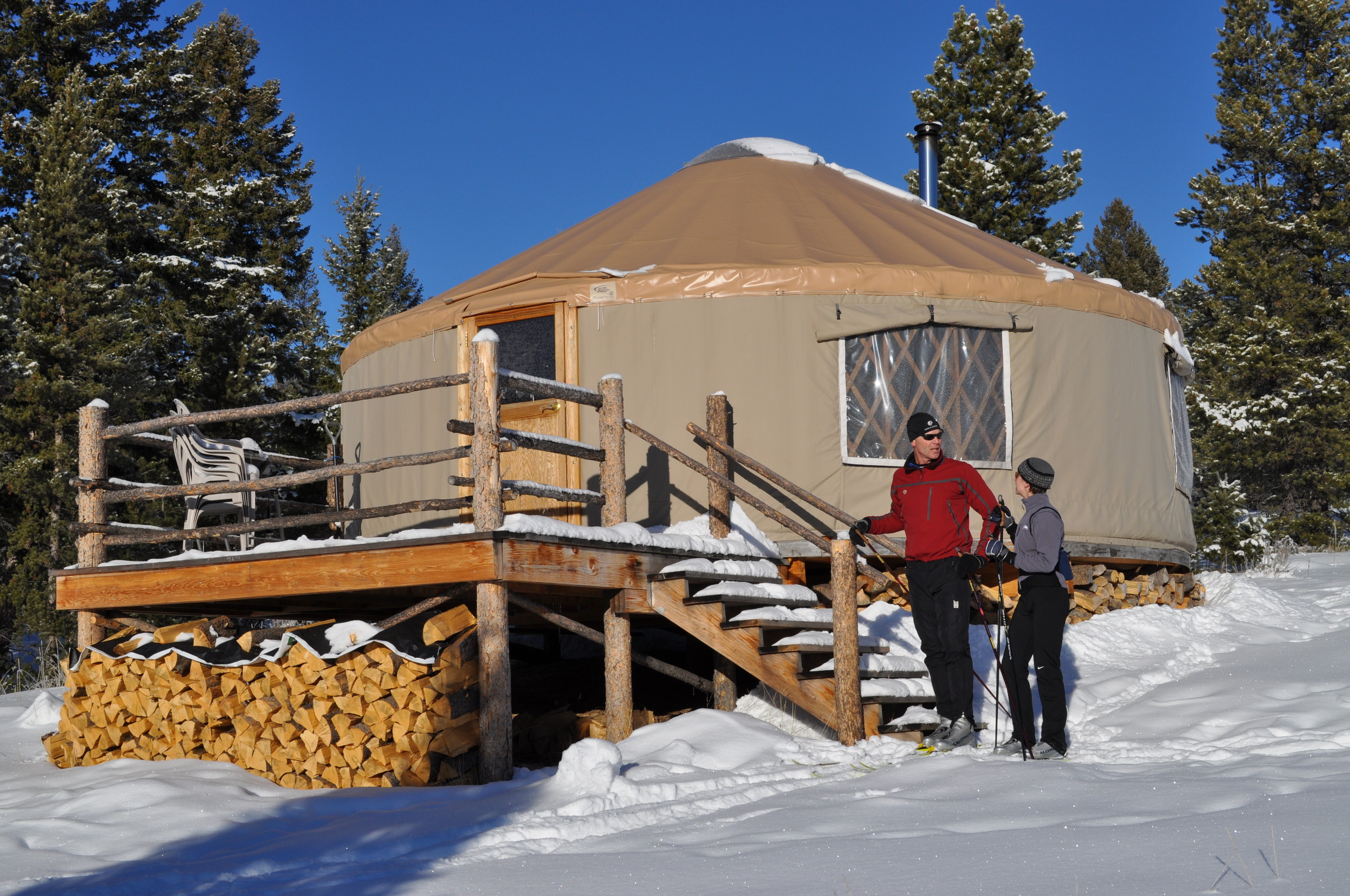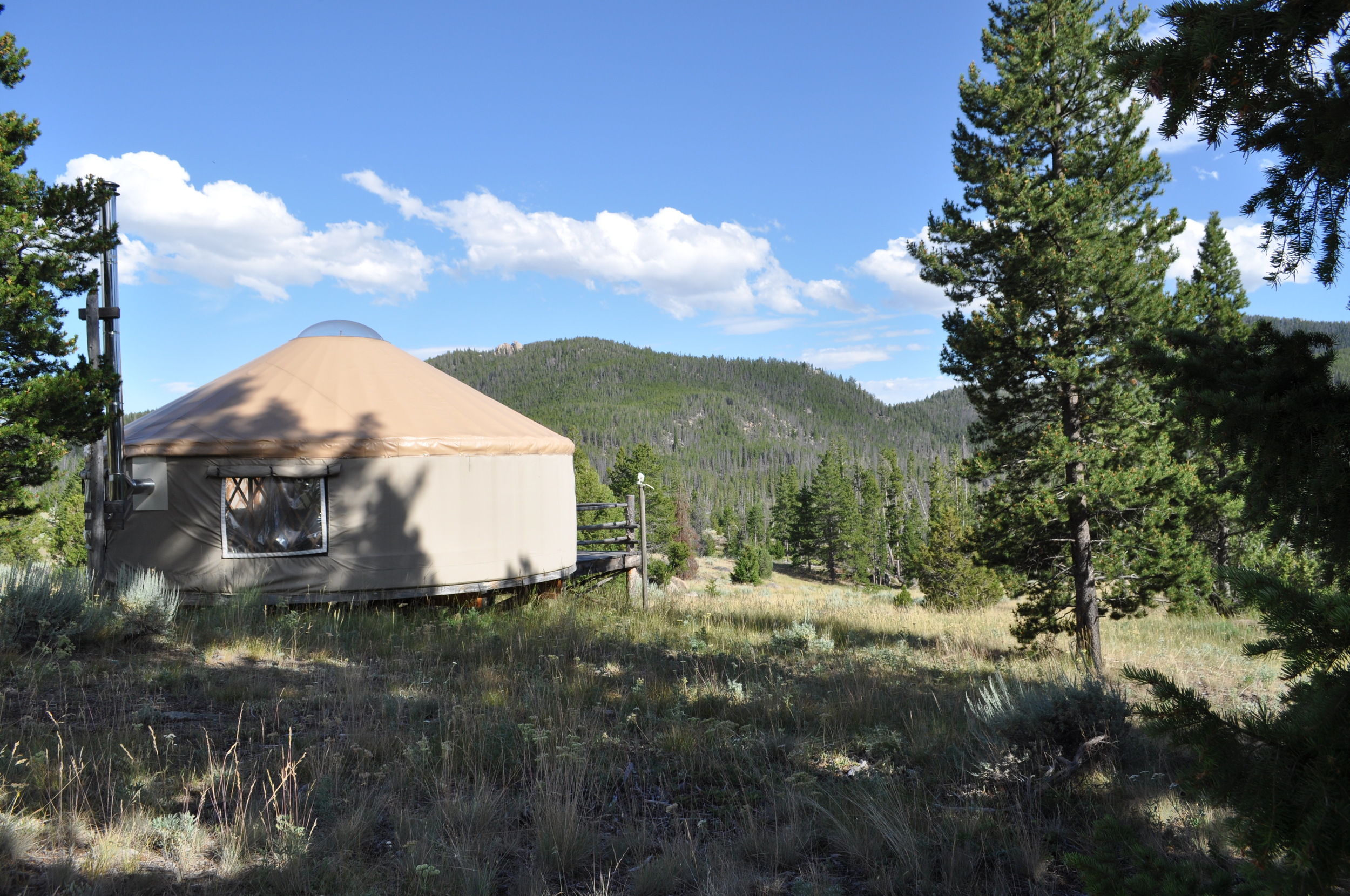 The yurt sits in a beautiful meadow about 1 km from the lodge. It is situated next to the trail and looks out over the surrounding mountains. The beds are made up for each visit with bed pad, flannel bottom sheet and pillow with flannel pillow case. Dogs are welcome, we charge $10/dog/day cleaning fee.
In Winter it takes about 30 minutes to ski or snowshoe to the Yurt from the Lodge. During the Summer you can either drive or walk to the Yurt. It takes about 15 minutes to walk in the summer.
The yurt is 24' in diameter and has:
2 bunk beds and 1 futon (sleeps 6 total)
Wood stove with wood supply
Table and Chairs
Pots, Pans, Dinnerware
Propane Cook stove (must bring own small propane tank)
Water (5 gallons) and kitchen sink with gray water only bucket. (If you need more you'll have to come to the Lodge and fill-up).
Outdoor vault toilet (with TP) close to yurt
2 Battery lanterns (guests should bring 6 D-cell batteries in the event that the batteries are low)
Outdoor grille
Deck chairs
Guests must bring: Headlamps, 16 oz propane tank for the cook stove and BBQ, sleeping bags, D-cell batteries (6) and cooler with ice for refrigerated items (if desired)
Typical Rates: $95/night. Holiday or non-prime rates may be in effect.
Trail passes not included in nightly fee
2 night minimum on weekends and holidays. No refund for reservations canceled within 60 days of stay.
Pets are allowed in the Yurt. $10/dog/day cleaning fee
In the winter, you cannot drive to the yurt. You must ski-in and ski-out or snowshoe. There is no walking on the trails in regular footwear. We provide a pulk sled to bring your gear out to the Yurt. If you have more than a few duffel bags, you will need to bring additional means to bring your gear to the Yurt or plan on additional trips back and forth to the Yurt (ex: backpacks, another sled, etc.)