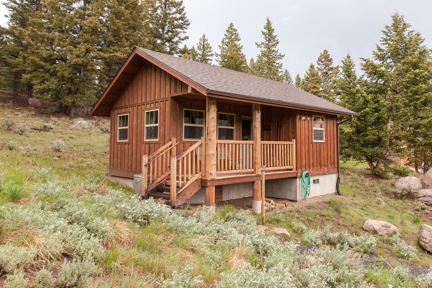 The Worley Cabin sleeps up to two . It is located close to the lodge and 75 meter walk/ski from the parking area. It's right off the ski trail. There is a covered porch facing South.
All linens are provided. the beds are made up with sheets and a duvet. Towels, wash cloths, soap and shampoo are provided.
The cabin is equipped with pots, pans, dinnerware and coffee maker and filters. Guests should plan on bringing all there own food and condiments.
Heat is provided by either a propane wall furnace or wood stove. Split firewood is supplied.
Sleeps 2 (Queen)
Typical Rates: $165/night. Holiday or non-prime rates may be in effect.
Trail passes not included in nightly fee
2 night minimum on weekends and holidays. No refund for reservations canceled within 60 days of stay.
Pets are not allowed